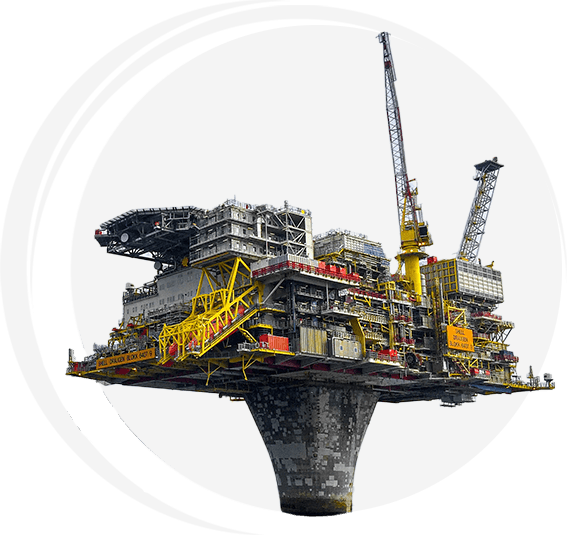 Specializing in Oilfield
Drilling Waste Management
Drill Cuttings Disposal Specialist combines innovative technologies and decades of oilfield project management expertise to guarantee the best results. From drill cuttings management, solids control, and zero discharge to cuttings reinjection, environmental protection, and more, we have the know-how to handle the unique requirements of your project and the variables that come with it.
We have highly skilled engineers, superintendents, and field technicians working hand-in-hand with your team to get the job done on time and within your budget. We are available 24/7 and offer free project estimates to help you make informed decisions.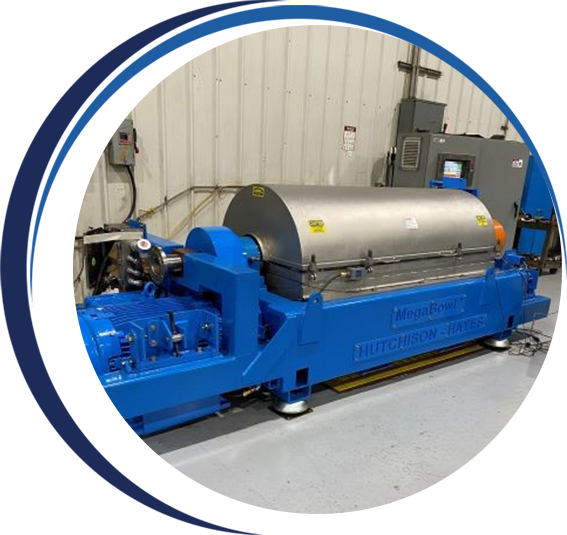 MegaBowl ™ VFD Ready Configuration
The MegaBowl!" comes with a standard "VFD Ready" drive system which allows for full variability on both the main and back drive motors through VFD's. The bowl is driven by a 150 HP inverter duty main drive motor and the conveyor is driven through a planetary gear box (49:1) with a 40 HP inverter duty back drive motor. The Mega Bowl!" is engineered and manufactured within the same rigid standards as the HHS Model 5500 with many of the same features, plus more than twice the processing capacity. All major rotating assembly components are manufactured from centrifugal castings or forgings of either Duplex 2205 SS, or 316 SS. As with the 5500, the MegaBowl case is 316 55. All major wear areas are protected with tungsten carbide and/or Stellite. This unit is manufactured to operate in a Class 1, Division 1 environment.
Big Bowl-High Speed Centrifuge
DCDC DE 7200
Back Drive Drilling Mud Decanter Centrifuge
Specifications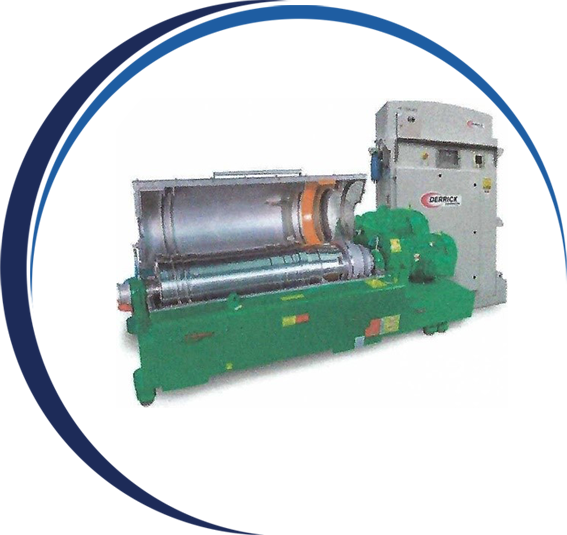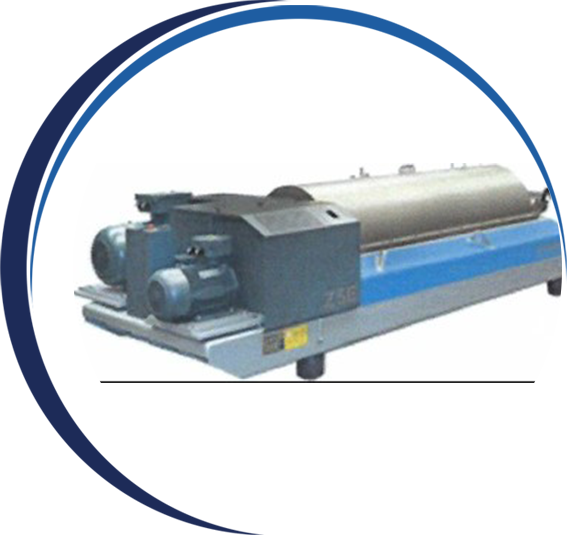 DCDC 210 Horse Power D21 L72 Flottweg
Back Drive Drilling Mud Decanter Centrifuge
Specifications
DCDC 5500
The Centrifuge bowl is driven by a main drive motor and the conveyor is driven through a planetary gear box with a simple torque arm setup. The torque arm is torque limiting device to protect both gearbox and conveyor against mechanical overload. The conveyor speed is simply the Bowl RPM reduced by the gearbox ratio.
Main drive motor is setup with a sheave that allows simple selection of speeds, by moving the v¬belt assembly. Alternatively the main drive can be set-up with VFD starter and electric selection of main drive speeds.
Specifications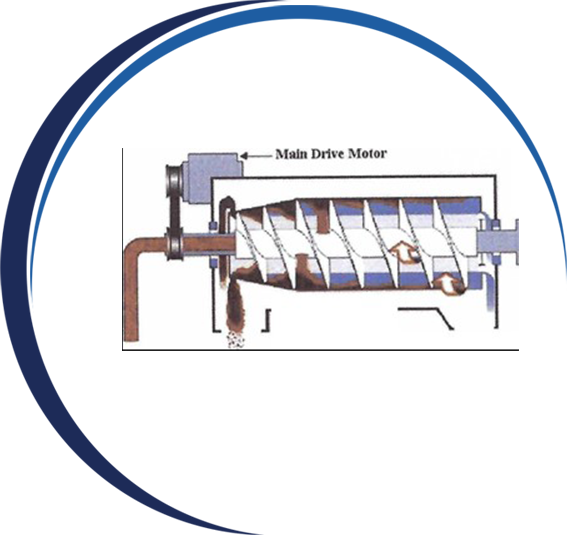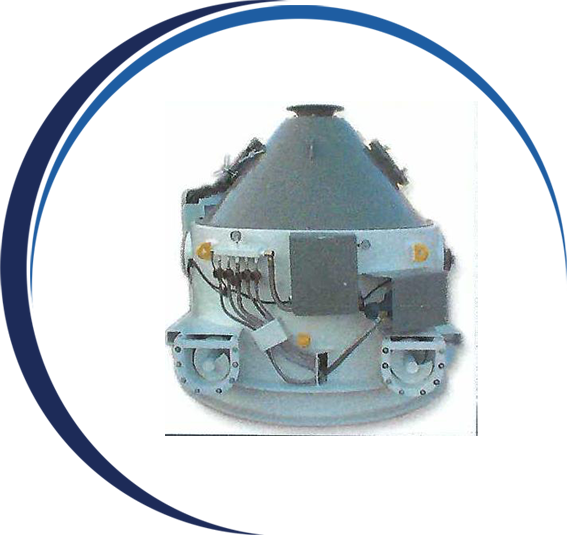 High Capacity Vertical Cuttings Dryer
Compact Low Profile Unit
One of the main drivers in our industry is the minimization of the environmental impact of the drilling operation. Drill Cuttings Disposal Company (DCDC} continues to be very active in working toward this goal.
Dryers have proven to be the preferred technology for drilling non-aqueous discards throughout the international E&P industry. The DCDC dryer is specifically designed for limited space applications while delivering drier cuttings at high capacities and lower volumes of waste.
 Features & Benefits:
These Triton or Fluid Systems 3 panel drying shakers have 28 square feet of drying area, they use hook stripped screens. They are linear motion shakers with two 1750 rpm motors on each shaker. The shakers are mounted on a 150 bbl. tank under the rig shakers. The rig shakers will dump the cuttings onto the back tray of each drying shaker, therefore going onto each shaker be to be vibrated to the end, dropping the mud through the screen and discharging the dried cuttings into the large cuttings tank on the back side. The shakers are set on 5 g's with the ability to go to 7.2.  We have found running them at 5 g's makes the best separation and does not grind the cuttings which will create more low gravity solids.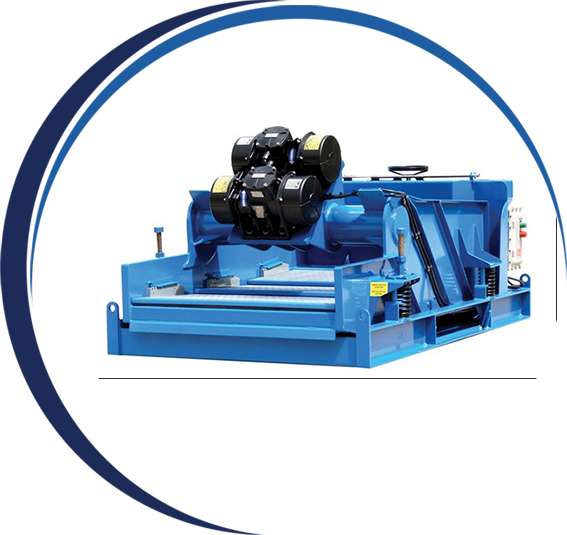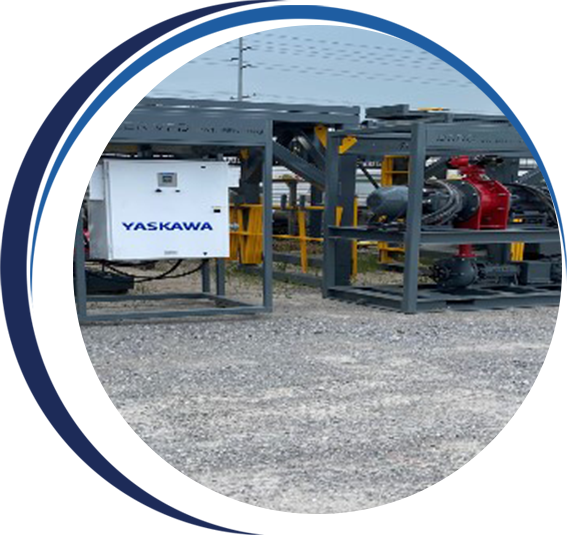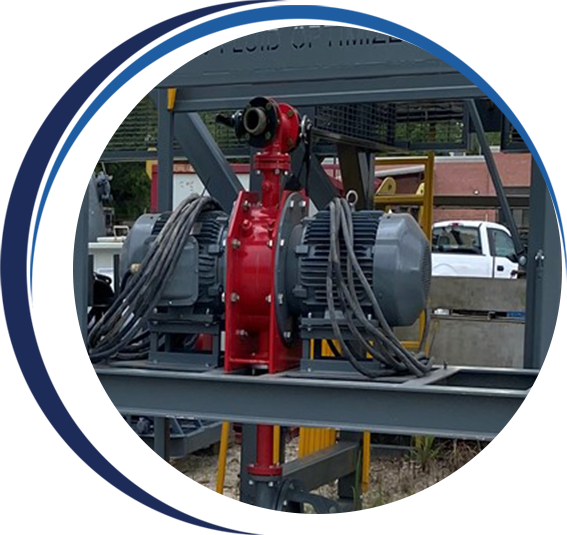 Fluid Optimizer – Mud Mixing and Heating Services
DCDC' Fluid Optimizer Mixing and Heating System is Proprietary Technology using pressure pulse cycling that Generates energy waves that produce ultra-shearing effects to enhance mixing of multiple fluids and materials. The Energy waves generates heat and accelerates the reaction of polymer systems allowing the Emulsions to intensified increasing stability and performance. Drilling Fluid is subjected to a rapid internal change in pressure through an in-line proprietary mechanical device. This localized pressure change creates high energy waves within the drilling fluid to destroy SRBs. The energy waves mix the oxidant package into the drilling fluid to eradicate H2S for 48 hours
 Features & Benefits:
Drill Cuttings Disposal Company vacuums are industrial-scale modular vacuum units suited to fit your required application. Their high portability and durability simplify conveying cuttings or reclaiming and containing drilling fluid or sludge waste or spills on the rig site. Units are delivered standard with 100 ft of power cord and can be equipped as with XP remote start stop switches with 100 ft of power cord for ease of operation.
 Features & Benefits: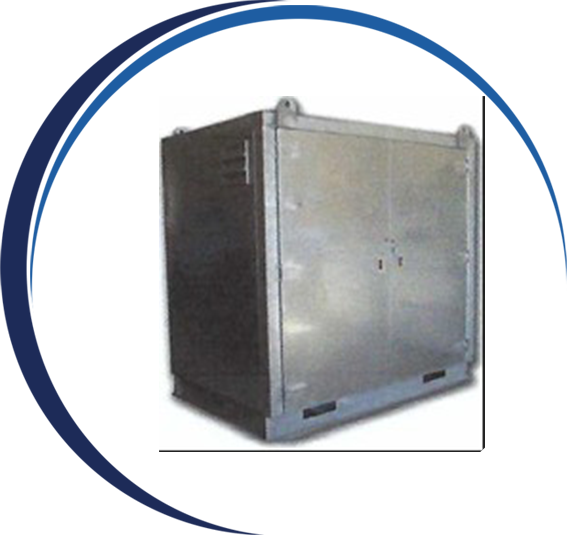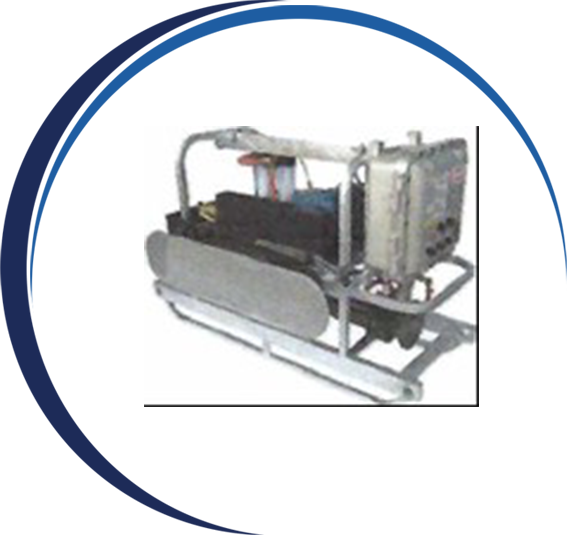 480 Volt Explosion Proof Hot Water Electric Pressure Washers
480 Volt Explosion Proof Screen Cleaners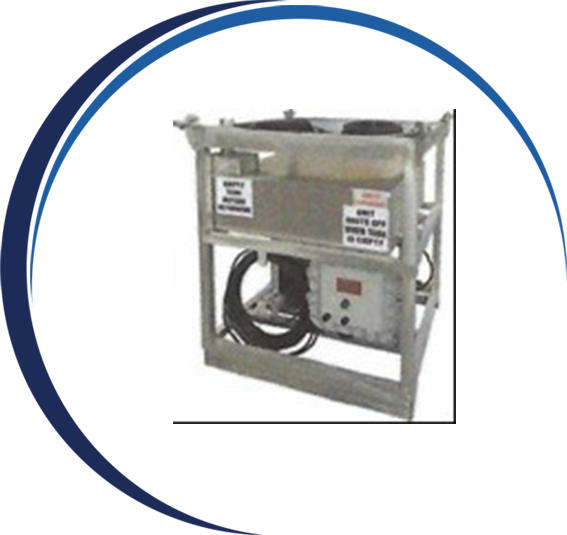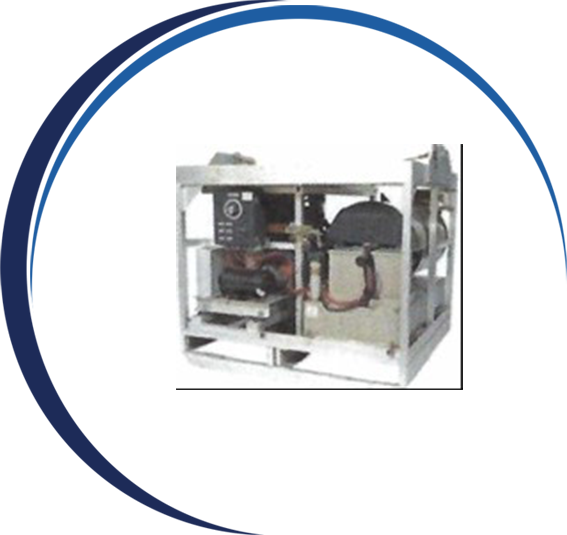 Hot/Cold Water Diesel Pressure Washers
The auger system consist of running straight sections, up to 100 feet in length with one drive package.  As each change in direction is encountered, to go around equipment, substructure beams, etc. another auger section needs to be installed.  The start of each auger section is typically installed directly under the end of the last auger section, although other arrangements have been utilized.  Depending on the number of turns, results in the number of sections and drives required to install this system, and thus the utilities required.  The auger systems can be run successfully up to 45 degrees in rise + or -, and drop chutes are typically utilized for downward drops of significant difference.
 10 HP drive packages, with size 4 drive gear reducers, & V-belt drivers are recommended for typical cuttings conveyance.  With this size conveyor, it is also recommended not to exceed 60 feet in length without adding another drive package.  Tandem drive packages would install on each end and pull together if longer sections than 60 feet are required.